Advanced Acceleration Technology
Increase website speed by responding faster to your requests.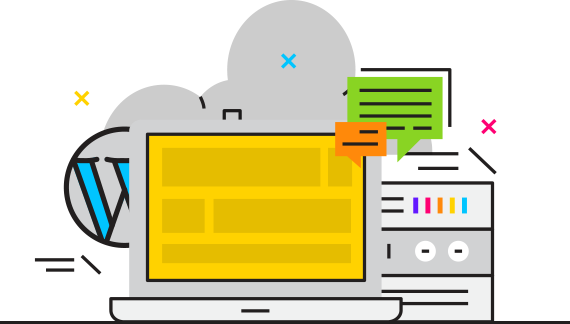 CDN MANAGEMENT HAVE NEVER BEEN EASIER
You can find everything you need to control & manage your website on Merlin Panel.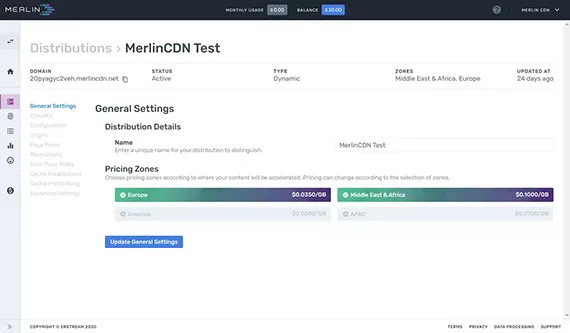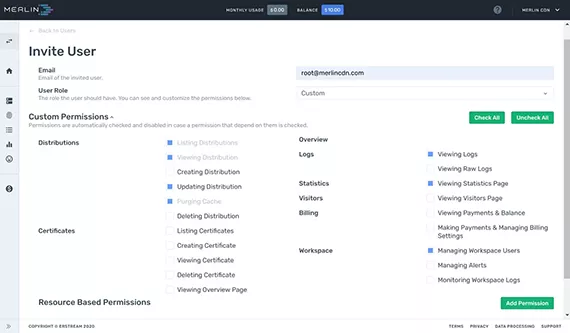 CDN Pricing
Pricing for Everyone's Needs
Select the best plan for your business or pay as you go.
You need to choose the best plan for you according to your monthly traffic. If you do not know the monthly amount of traffic on your website, contact us.
All plans include
Check out which features Merlin CDN has in all its plans
Merlin charges you according to your traffic. You can choose the best plan for your business needs.
You can benefit from all our features.
Popular Questions
Questions that customers are curious about the most.
CDN (Content Delivery Network) is a service to help your users to access your website faster by hosting your resources in geographically distributed servers around the globe.

It serves all or some parts of your site contents on CDN servers. Your site content is transferred with these CDN servers located in many parts of the world and delivered to your visitors as quickly as possible.
CDN helps your visitors access your website faster by serving your contents with geographically distributed servers around the globe. With high speed and fast navigation of your site, you can get better user experience.

With developing technology and increase in the internet usage, site speed has become more important. Visitors cannot stand to wait in slow loading websites. So, it is much more costly to miss potential customers due to slow speed. Site owners want to maximize their site speed in order not to miss the customers.

For these reasons, it is important to invest and allocate resources for CDN service.
Your site can be vulnerable against cyber-attacks. You can automatically keep away from such attacks by using Merlin CDN.
You can come across site crashes during high traffic times. Since CDN is not used, all traffic of your site will go through your origin server.
You need to manually convert every image into WebP format. With Merlin CDN, you don't need to do these conversions. Merlin has on-the-fly WebP, Gzip, Resize, Minify options for you to serve images at better performance.
Your site speed may not be at desired level and this can cause your visitors to leave your site quickly.
You should consider the following questions in your CDN research to find the suitable CDN service for you:
How many servers do they have?
How many datacenters do they have? 
Does it has enough servers in the locations your site is targeting?
How is the technical support? Is it possible to get a quick answer?
How is their customer portfolio? Which customers do they work with?
Google algorithms like high loading websites. When a key word is searched, algorithms scan all sites in seconds and give the results to the user. If your site is scanned quickly, this process will take a very short time and Your site will be ranked higher. So, you will gain a competitive advantage.

Also, the site speed that your visitors experience for the first time is inversely proportional to the bounce rate. It means that if you have high loading website, your visitors can navigate within your site without waiting. So, you can have the total control over your potential customers.
Blog Articles
You can read our blog posts to follow the developing internet technology and learn the tips that can contribute to your site. .