MERLIN S3 CLONER
Merlin S3 Cloner is an object-based synchronized cloning automation service between two different S3 compatible storages.

S3 Cloner Documentation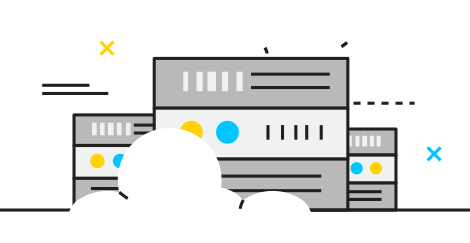 WHY MERLIN S3 CLONER?
With S3 Cloner, you don't need to trust anyone. Create recurring jobs, and don't worry about the rest!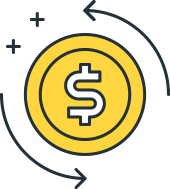 S3 Compatibility
Merlin S3 Cloner can work with any S3-compatible cloud storage solution (including R2). Hence, you can clone your data regardless of the provider!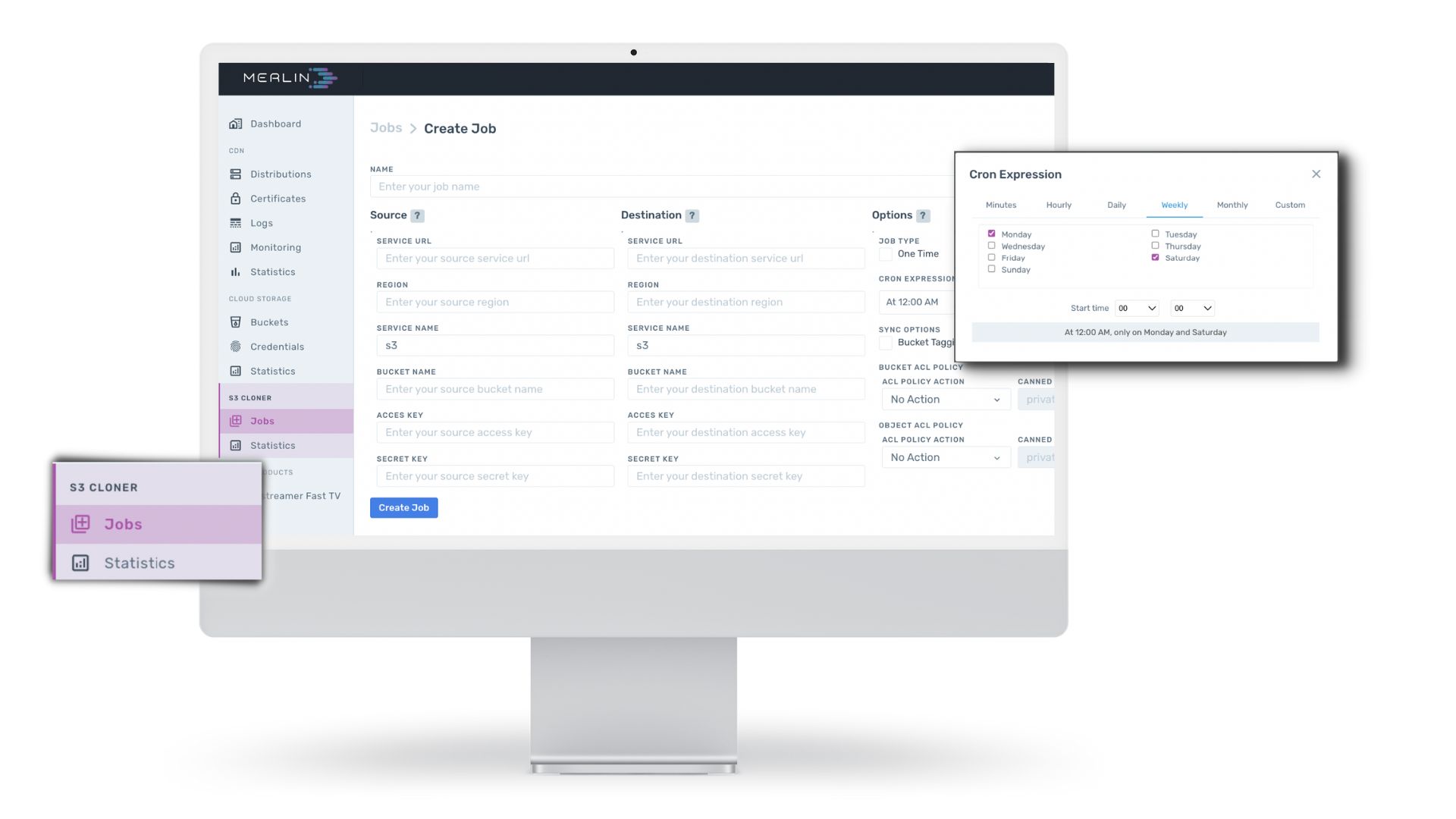 Use Merlin Cloner & Quit Vendor Dependency!
Easy-to-Use Panel
One-Time or Recurring Jobs

Sync and Upload Options (managed on job creation)

Bucket and Object ACL Options (managed on job creation)

Job Trigger Option
Statistics
Transferred Object, Size, and Request Counts

Progress Tracking

Interval Based Statistics
Let's Schedule a Meeting!
FREQUENTLY ASKED QUESTIONS
Do you need more information about Merlin S3 Cloner? Here are some already replied questions that you may be curious about.
You can easily sign up on Merlin by clicking the register button on the right top. After that, you should move to the Jobs section and create a clone command. For further information visit
Merlin Support Center
.
There is no restriction on the types of files that can be cloned on Merlin S3 Cloner. All types of data are able to be cloned like videos, images, documents, etc.
Anyone who wants to clone their data in two separate S3 compatible buckets can use Merlin S3 Cloner. Thanks to the easy interface, you can start using it in minutes without any help.